| | |
| --- | --- |
| | Exhibition info |

CSInstruments is a scientific equipment manufacturer specialized in the conception of Atomic Force Microscope and options designed for existing AFM (Nano-Observer AFM, Resiscope, HD-KFM, Magnetic modules …). 

The Nano-Observer AFM microscope, flexible and powerful AFM, is designed with the ultimate technologies and offers innovative AFM modes compatible with graphene application such as : HD-KFM (High Definition KFM) or the ResiScope... Moreover It combines performance and ease of use (top/side view, intuitive software step by step…). 

The ResiScope, unique system able to characterize electrical sample over 10 order of magnitude, offers unbeatable performance on Graphene characterizations…  It also provide new capabilities on soft sample with its innovative mode : Soft ResiScope (electrical characterization on soft sample).

More information contact us at info@csinstruments.eu or visit our website : www.csinstruments.eu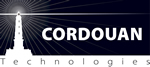 Cordouan Technologies is specialized in designing, manufacturing and selling innovative devices for the physico-chemical characterization of nanoparticles (size, charge, form). Since 2007, we manufacture products, which come from transfer of innovative technologies, created and patented by prestigious research institutes, like the French Institute of Petroleum (IFP) or the Karlsruhe Institute of Technologies (KIT). Present in more than 30 countries around the world, our instruments equip some of the most prestigious industrial and research laboratories (Total, Rhodia, L'Oreal, ENS Paris and Lyon, CRPP, ENSPCI, STMicro-electronic, INRS, Dow Chemical, ARABLAB, Université of Waterloo, etc.) working on advanced applications such as: synthesis of polymers and functionalized metal nanoparticles, crude oil extraction and refining, quality control of cosmetic gels, development of special inks in colloidal form, nanoparticle vectorization for medicine, etc.


More information contact us at maelle.mainard@cordouan-tech.com or visit our website : www.cordouan-tech.com

See the nanoworld: neaspec introduces the new nano-FTIR imaging and spectroscopy tool, with a wavelength-independent spatial resolution of 10 nm, a factor of 1000 better than conventional FTIR. This cutting-edge technology allows you to gain new insights into solid-state system by directly measuring, e.g. plasmons-polaritons propagation, local electron mobility and by performing nano-identification.
 
Please contact us at: info@neaspec.com or www.neaspec.com

Micronarc is the dedicated micro-nanotech cluster and communication platform created by the governments of the seven cantons that constitute Western Switzerland. Its primarily role is the development and promotion of the regional scientific, industrial and economic base in the sectors of micro and nanotechnology, as well as its educational structures, R&D facilities, technology transfer and inward investment.
To achieve its objectives, Micronarc manages and operates its internet portal www.micronarc.ch , organizes grouped booths at industry trade shows and scientific conferences; organizes professional and public events locally; provides information and networking possibilities and acts as a facilitator in establishing business relations.

Contact :
Danick Bionda,
Secretary General
Micronarc
c/o FSRM, Ruelle DuPeyrou 4
2001 Neuchâtel, Switzerland
tel: +41 32 720 09 00
email: info@micronarc.ch
www: www.micronarc.ch


SwissLitho is a young high-tech company with the vision to change the way nanostructures are commonly made. Our unique nanolithography tools, called NanoFrazor, trace their origins to IBM Research Zurich. The NanoFrazor is based on Thermal Scanning Probe Lithography and is the first alternative to conventional mask-less lithography technologies. The unique features of the NanoFrazor are:

-High resolution direct write nanolithography
-3D nanolithography at 10 nm lateral & 1nm vertical resolution
-In-situ topography imaging
-Closed-loop lithography
-Stitching and overlay without using marker at sub-5nm accuracy
-No damage from charged particle beam
-Thermal nano-scale experiments
The NanoFrazor opens up new and unprecedented possibilities for nanofabrication in order to accelerate scientific and technological progress in all fields of nanotechnology. Since its foundation in 2012, SwissLitho has received many of the most prestigious national and international start-up and technology awards. In 2015 SwissLitho won one of the R&D 100 awards (also titled as "Oscars of Innovation") in the category Process/Prototyping.

Please contact us at info@swisslitho.com or www.swisslitho.com


LOT - Quantum Design
LOT-QuantumDesign group is a leading European distributor of high-quality scientific instruments and components. The group offers components and systems used in material sciences, imaging, spectroscopy, photonics, nanotechnology and life science research. The group was founded almost 45 years ago and now employs more than 140 staff across Europe.
Further information: www.lot-qd.com
Andor Technology
Andor Technology is a global leader in the pioneering and manufacturing of high performance scientific imaging cameras, spectroscopy solutions and microscopy systems for research and OEM markets. Andor has been innovating the photonics industry for over 20 years and aims to continue to set the standard for high performance light  measuring solutions that allow consumers to perform light measurements previously considered impossible. Through continuous dialogue with customers and strong teamwork, Andor continues to innovate ground-breaking products that improve the world in which we live. Andor Technology is part of Oxford Instruments plc, a leading provider of high technology tools and systems for industry and research.


Swiss Precision UHV Technology. Since 1996.
Ferrovac was founded as a spin-off of the solid state physics laboratory of the Swiss Federal Institute of Technology (ETHZ) in Zurich, Switzerland. The company's  main area is the design and production of components and systems for ultra high vacuum technology as well as the development of scientific instruments for  surface science and nanotechnology.Our valued customers benefit not only from standard-setting Swiss precision in manufacturing and engineering, but also from our accommodating, high quality services in support, repairs and consulting. Ferrovac's experts have profound knowledge of ultra high vacuum technology, experimental physics and scanning probe microscopy and our engineers work with the most advanced 3D-CAD technology.
Customization is our daily business: You name it, we build it...
We'd be happy to welcome you at our booth.

For more information contact us at sales@ferrovac.com or visit our website: www.ferrovac.com

Gloor Instruments – inspiring high end solutions since 1976
Leading equipment and service provider in the field of electron microscopy, imaging and surface analysis in Switzerland. We share your enthusiasm for technology and (nano-)science and answer your questions with first class consulting and an experienced service team. As distributor of ZEISS SEM's and WITec equipment in Switzerland we are happy to welcome you at our shared booth.
WITec – focus innovations
WITec has established itself as a market leader in the field of nano-analytical microscope systems (Raman, AFM, SNOM). Having emerged from the academic world, WITec maintains its research character today. This results in close customer contact, high performance, reliability and unparalleled flexibility as well as upgradeability.
The newest development is the award-winning WITec RISE mode for correlative Raman-SEM imaging which is now compatible with ZEISS MERLIN.

For more information contact us at info@gloorinstruments.ch or visit our websites: www.witec.de and www. gloorinstruments.ch

Oxford Instruments offers flexible, configurable process tools and leading-edge processes for the precise, controllable and repeatable etching, deposition and growth of micro- and nano-structures. Our systems provide process solutions for the micro- and nanometre engineering of materials for semiconductor, optoelectronics, HBLED, PV, MEMS & microfluidics, high quality optical coatings and many other applications in micro- and nanotechnology.
 
These solutions are based on core technologies in:
- Plasma Etch & Deposition
- Atomic Layer Deposition (ALD)
- Ion Beam Etch & Deposition
- Deep Silicon Etch Systems
- Magnetron sputtering
 
Products range from compact stand-alone systems for R&D, through to batch tools and up to cassette-to-cassette and clustered platforms for production processing.

For more information contact us at plasma@oxinst.com or visit our website: www.oxford-instruments.com/plasma


The Physical Electronics GmbH is a stable partner for high-tech companies located in Munich, Germany, more than 21 years. Our core values are market-oriented approach, continuous improvement and excellent customer support. The Marketing of innovative ideas and the sale & service of fascinating products is our daily business. Areas of our expertise are in AFM-IR, an innovative combination of sub 50nm high spatial resolution IR Spectrometry and AFM microscopy, Surface Science and Nanomechanical Testing. Providing the highest possible level of After Sales Support for our customers, we have established a very effective service organization able to meet the requirements of Industry, Institutes and Universities.

For more information contact us at eurosales@phi-europe.com or visit our website: www.phi-europe.com


The National Center of Competence in Research (NCCR) Bio-Inspired Materials was launched in June 2014. Its vision is to establish an internationally recognized hub for smart materials research, education, and innovation. Its home institution is the University of Fribourg, with the University of Geneva and the Federal Institutes of Technology in Lausanne (EPFL) and Zurich (ETHZ) joining as participating institutions. Its operations team is based the Adolphe Merkle Institute, an interdisciplinary and independent center at the University of Fribourg that focuses on research and education in the domain of soft nanomaterials.

For more information visit our website: bioinspired-materials.ch/about-us/vision




NANO encompasses the understanding of the fundamental physics, chemistry, biology and technology of nanometre-scale objects. It offers cutting-edge research articles at the forefront of developments in all fields of nanotechnology research. As well as original research articles and Topical Reviews, the journal publishes Focus Collections on a regular basis, which features Invited Articles from highly active subject areas.

For more information visit our website: iopscience.iop.org/journal/0957-4484




Founded in 1997, Nanosurf is a Swiss based high-tech company providing scanning probe microscopes to customers around the globe.
 
The product range starts with very compact AFM and STM instruments, followed by state-of-the-art research atomic force microscope systems, all the way up to fully customized and comprehensive next-level solutions. Our customers in research, industry and teaching value the innovative approach, modularity, and ease of use of our products.
 
Nanosurf is global market leader for AFM-based single-cell and nano manipulation tools, AFM-based diagnostics and automatic nanomechanical analysis, AFM and STM for nanoeducation, compact and mountable AFM systems, and custom-built AFM systems.

Please contact us at info@nanosurf.com or www.nanosurf.com